The dashboard consists of 3 panels, all enable the user one-click access to desired features.
Insights
Insights offer a user the ability to set conditions of form submission activity that showcase a colored badge when certain criteria of a form are met.
Inbox Preview
Offers a preview of focused items that you are currently involved in approving or reviewing. You are also kept in the loop of new actions done to the form as it is moved to the top of the list and the name of the form is in bold.
My Forms
Offers one-click access to forms you have access to. The color badge next to the form means that this form is published and ready for use. Forms without the icon mean the form is in test mode and not able to be filled out.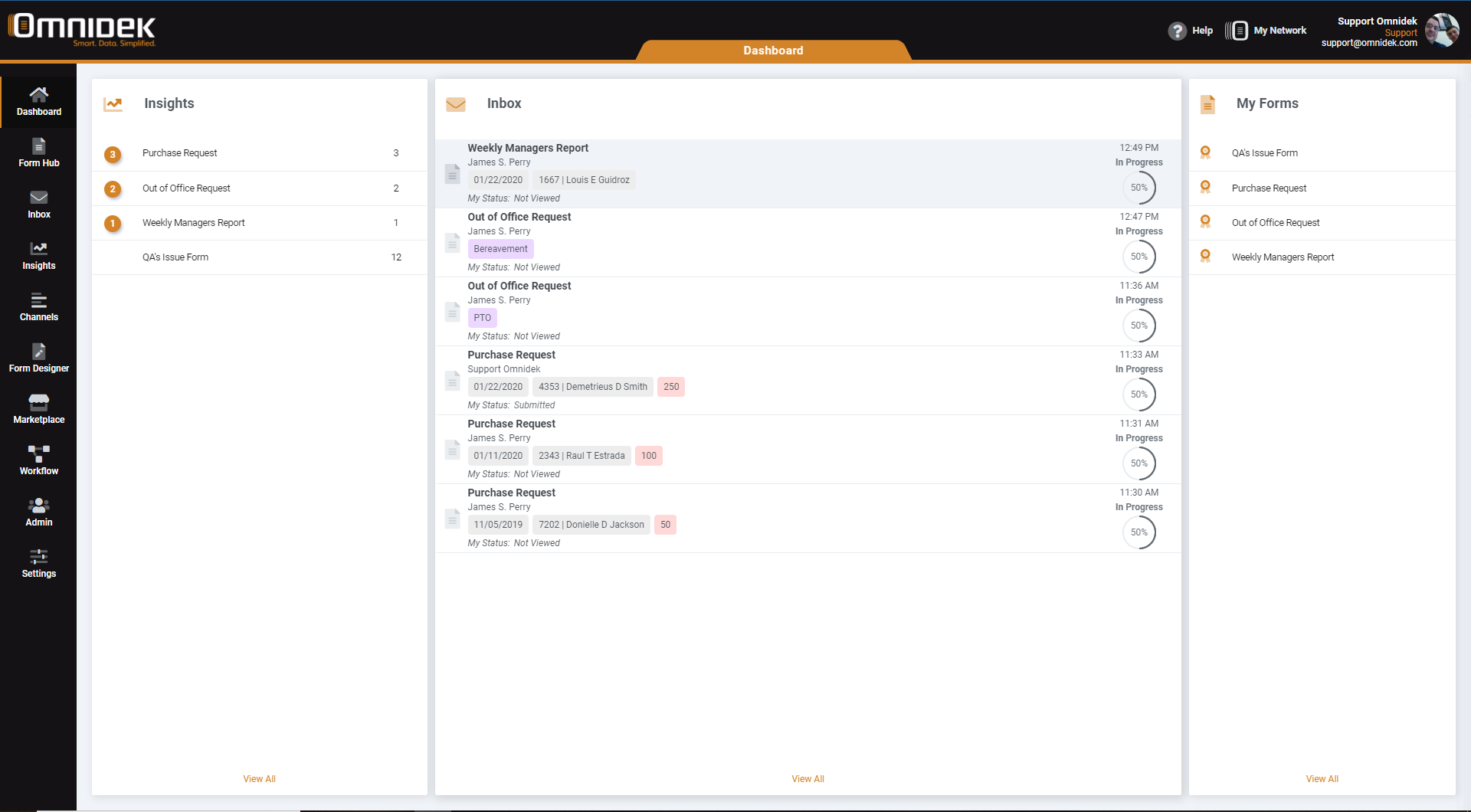 See more articles for Dashboard