Channels are the 5th menu item on the left-hand side of the screen. Channel's allows you to create a thread of activity-based upon any asset mentioned on form submission, and an accompanying conversation to create an ongoing dialogue referencing that asset. It has 5 main sections.
+ Add Channel
The left-hand screen menu is where the user can add as many channels as they wish for subscribing. Any new activity on the channel is shown by a badge counting new activity since the last viewing.
Asset Information
Next to add channel menu is two sections. This section is the top one. It gives you information on the asset you are subscribing to. The asset type is connected to and any other asset details associated with that detail row.
Forms
Below asset information, is the forms. This gives you a list of forms the asset has been used on. It also shows which and a count of how many of the forms have been submitted. It will also show the last submission date. Plus, if you wanted to fill out a new form from one of the forms showing. You can just simply click on the Create New button.
Chronological Timeline
Next to Asset Information and Forms on the right shows a timeline in chronological order of any mention of the asset on a form or API process. A date parameter filter allows the user to filter specific dates in history or scroll up to see previous activity.
Chat
There is also a chat dialogue that serves as a living communication thread and conversation regarding the subject selected asset.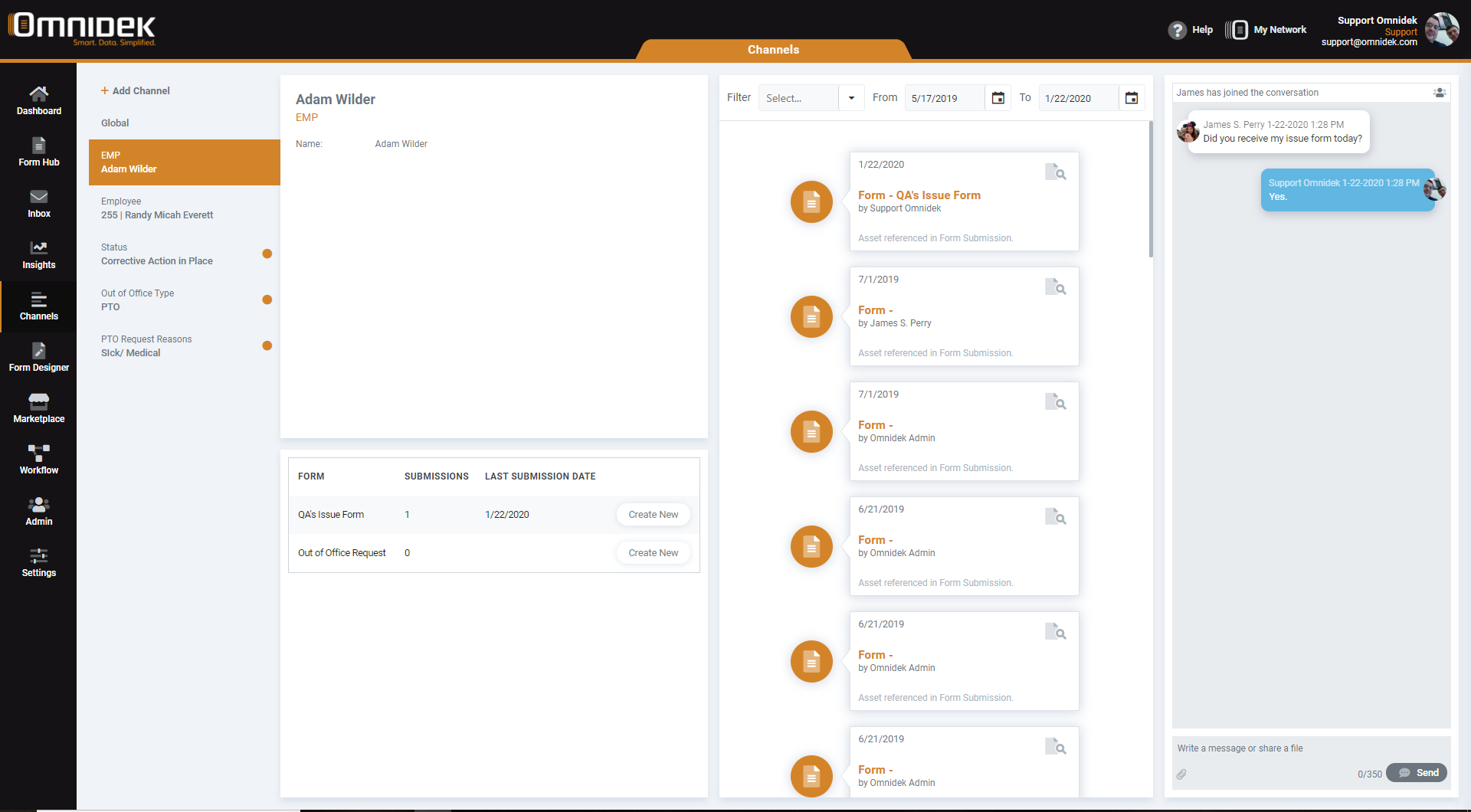 See more on Channels here.