Portals provide users with a limited view of the Omnidek site. It is mainly used externally for customers and/or contractors. A Portal must be assigned a Portal Organization and be connected with a Portal Page.
Starting a Portal Page
To build a Portal page, go to Admin > Portals > Add New Portal Page.
At the top of the pop out are areas to Name the portal, give a description, and assign the organizations that will see the page. Be sure to save changes. All users within the assigned organizations will see the page upon login. Portal Organizations can only be assigned to one Portal Page.

There is text box below the Title Welcome to the Portal that can be customized with a welcome or reminder.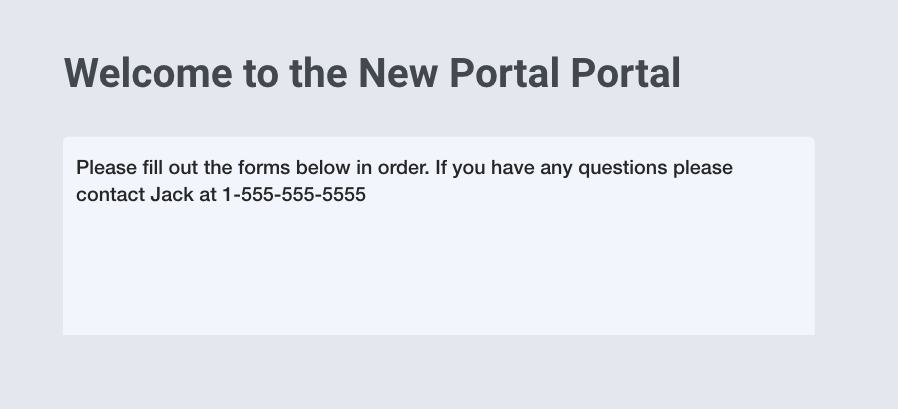 Adding a Group to a Portal
A Group is a container with a set of instructions that can hold multiple forms. To create a new Group, write some instructions or a header for the form or forms, the select 'Add Group'. A new container will appear with the heading/instructions at the top.

Delete a Group by selecting the 'Remove Group' button to the top right of the container.
Adding a Form to a Portal
Select 'Add Form' button to select a form to assign to the container, then select 'Add'. When you have selected all the forms for the container, press the 'X' to close the modal.

Delete a form from a container using the trash can to the right of the form name.