Users will notice new system features new to the core applications that are for integration with Sage Intacct. These features are only applicable to companies using Sage Intacct for accounting and are not applicable to processes outside of that integration.
New Features
Inbox | configuration for number of days items remain in Inbox
Now, users can set the number of day for inbox to retrieve items. If users have high volume in Inbox, it may be increase loading performance if the number of days in inbox is set to a lower parameter.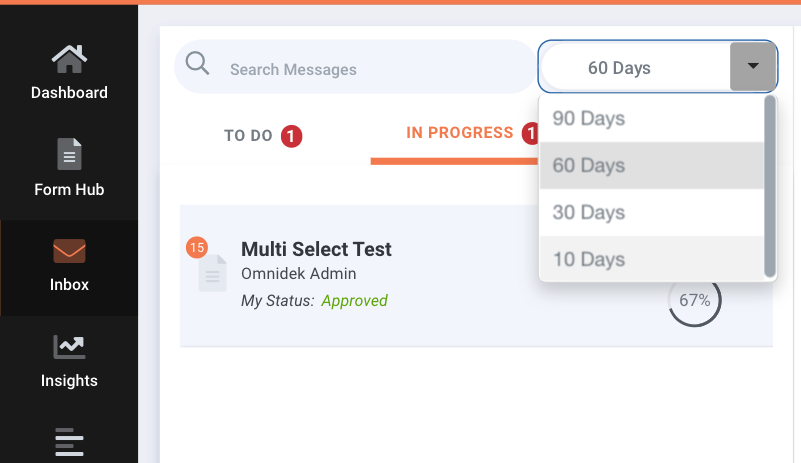 Accepting Multiple Files | Image and/or File Uploader.
Now, users can upload multiple files at once to an image or file uploader by multi-selecting multiple files then adding to the form.