Your company's structure can be managed under Organizations in the left menu bar. Organizations are the hierarchy built into Omnidek. Each organization has a set of securities and permissions that are set for the organization as a whole. All users must be in an organization. There are two types of organizations: portal and dashboard.
| | |
| --- | --- |
| Portal | Limited view of the system. Ideal for vendors and subcontractors. Admins set a custom portal landing page with directions how to submit the assigned forms. |
| Dashboard | More robust view of the dashboard and full system. Contains Insights, Inbox, and Forms. |
Managing the Organization Chart

Buttons from left to right:
Add child organization
Insert organization above
Insert organization below
Copy organization and all children
Delete organization
Managing an Organization
Each organization has its own set of permissions and securities throughout the system. These settings are set for all users in the organization unless otherwise set at the user level.
Default Data Security
This permission affects the data users in this organization can see in an Insight.
| | |
| --- | --- |
| Has access to all organizations | Can see all data across the site |
| Has access to self | Can see all data from anyone in their organization |
| Has access to all child organizations | Can see all data from any users in organization lower than them on the organization chart |
| Can create global form templates | Can create a template that is global to the Omnidek system |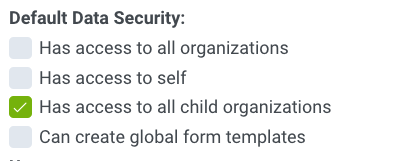 Adding Users to an Organization
To add users to an organization, press the dropdown arrow labeled 'Select Users...'. Multi-select the users to add to the organization, then select the 'Add Users' button.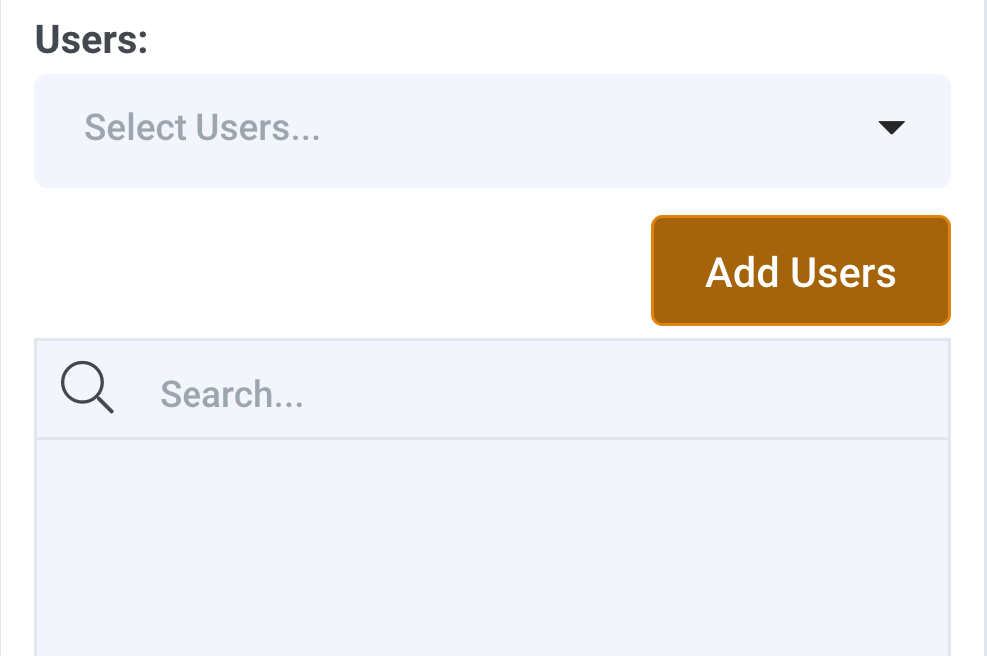 Moving Users from an Organization
Once a user is assigned an organization, they can be moved by selecting the edit user icon the right of their name in their current organization.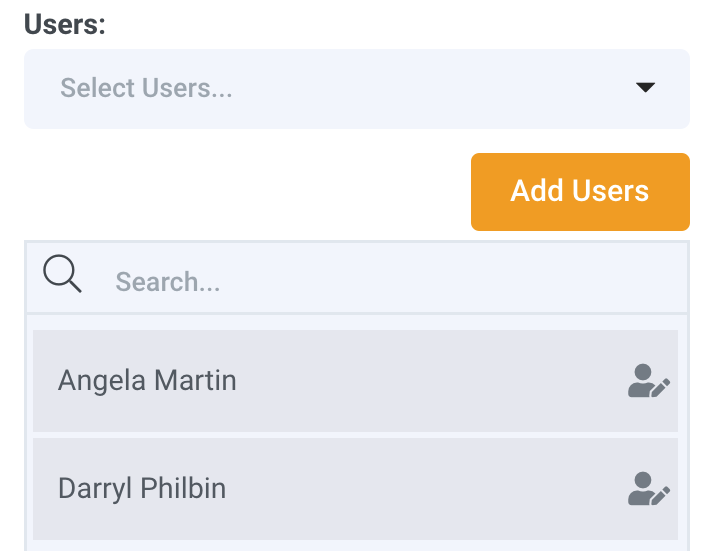 A pop up will appear to change the users organization. Select the lineage of the new organization, then select the 'Change' button.